Expert Dentist Serving Mequon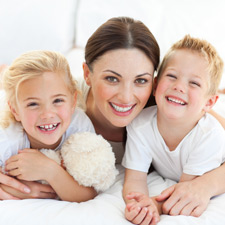 If you're new to the Mequon, Wisconsin area or just looking for a dental clinic that you can depend on for the needs of you and your family, there are many reasons to go with dentist and orthodontist Dr. Dale Rottman, DDS. With extensive training and education, Dr. Rottman is dedicated to delivering nothing but the best dental care to patients of every age. An award-winning dentist in the Milwaukee area with an education from Marquette University, Dr. Rottman brings a wide array of dental services to his Thiensville gentle dental clinic, including
While the team at Successful Smiles strives to always provide the most professional, effective, and dependable dental care in the Mequon area, you are our top priority. We live up to the description of a gentle dental clinic by welcoming you every time you walk through our doors and making sure every visit is as pleasant and comfortable as possible for you. There are some who fear the dentist; we encourage those people to give Successful Smiles a try so they can find out how easy it really can be. As an extra incentive, we give new patients $100 off the cost of their first visit with us.
The dental clinic of Dr. Rottman and his team have recently garnered two prestigious awards for Top Dentist in the area. Successful Smiles was selected for the honor by our peers and the patients we serve. Go here to learn more!
For all of your dental needs, and for patients of all ages, Dr. Dale Rottman and Successful Smiles is Mequon's top choice. Come see what a difference our team can make in bringing you the best dental care, every time. Make an appointment today!