Our Dental Clinic Technology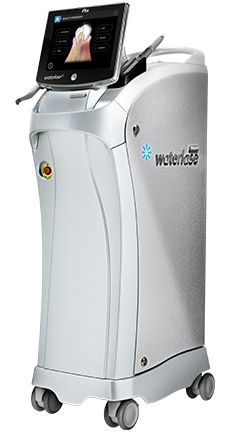 Dr. Rottman DDS is dedicated to providing you the best, most gentle dental care possible. To achieve this goal, our dental clinic is equipped with state of the art technology designed to make your surgical and cosmetic dentistry as easy and pain-free as possible.
CariVu:   Using lasers to diagnose cavities means the most accurate method of detecting cavities at their earliest stages. CariVu can see trouble before any other method can.  We'll know the second you are at the smallest degree of risk.
Laser Technology:  NO SHOT, NO DRILL, NO DISCOMFORT.  We're happy to be one of the few dentists in the Ozaukee-North Shore area to offer lasers for the treatment of our patients.  We have a full complement of lasers to treat both teeth and gums.  The tissue laser removes decay from the teeth and prepares them for fillings.  The soft tissue laser aids in the non-surgical treatment of periodontal disease and nonsurgical  removal of lesions.  We can also treat canker sores.  An added bonus to having laser technology in our office is often being able to treat patients without the use of anesthetics.
Digital X-rays:  Low radiation means a safer x-ray for you, and digital means faster, cleaner results for us.  We can get the most accurate picture of your teeth possible using new digital technology.
Intra-oral camera:  These amazing cameras are specially designed to mimic the human eye, meaning we can get a clear and easy to interpret an image of parts of your mouth that would normally be impossible to see.  These help us to diagnose problems we wouldn't be able to detect using mirrors.  It also allows you the patient to see what we see so you can be a part of the diagnosis process.
Oral Cancer Screening: Our treatment options, technology, and commitment to a positive patient experience, make us a wonderful destination for you and your family's dental care.
If you are ready for an amazing dental experience in the Thiensville area, call us today at 262-292-4054. We look forward to seeing you soon!