Teeth Sealants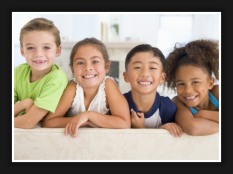 Over time, your tooth enamel will break down from excessive eating, brushing, or a variety of other causes. While this is common, it leaves your teeth vulnerable to disease that can destroy your beautiful smile. Fortunately, sealants can help prevent this destruction of your smile and the added cost of cosmetic dentistry. Sealants are thin layers of resin that are placed on the pits, fissures, and grooves of molars to prevent decay on these surfaces.
The majority of decay on back teeth starts in the grooves and pits of chewing surfaces, especially the first few years after their eruption. Sealing these surfaces with composite resins prevents this kind of decay. This allows your dental care to focus on preservation and cleaning, rather than repair. Sealants are one of the most effective methods of preventing decay on the surfaces where they are placed. Although it is still a possibility that decay may develop on surfaces in between teeth, sealants significantly reduce the overall chance of having cavities.
If you are interested in giving your teeth the best chance for a cavity-free smile at a dental care office you can trust, contact the dentist office of Dr. Dale Rottman DDS. We can walk you through the process, providing you with all the information you need for a beautiful smile today and tomorrow.